Chemo started yesterday at the BC Cancer Centre in Victoria and I can't say enough positive things about how we are being treated. I will admit that walking into the treatment room with multiple people sitting in their recliners hooked up to IVs took me aback initially. Since I had Andy with me (something you're only allowed for your first treatment) I felt like others were looking at me with sympathetic "Ah, first timer" eyes. My nurse was amazing, explained everything in a way that was appropriate, made good small talk while she was pushing the first meds, and we (and several other nurses) bonded over our love of dogs… there may have been several photos and videos being shown around.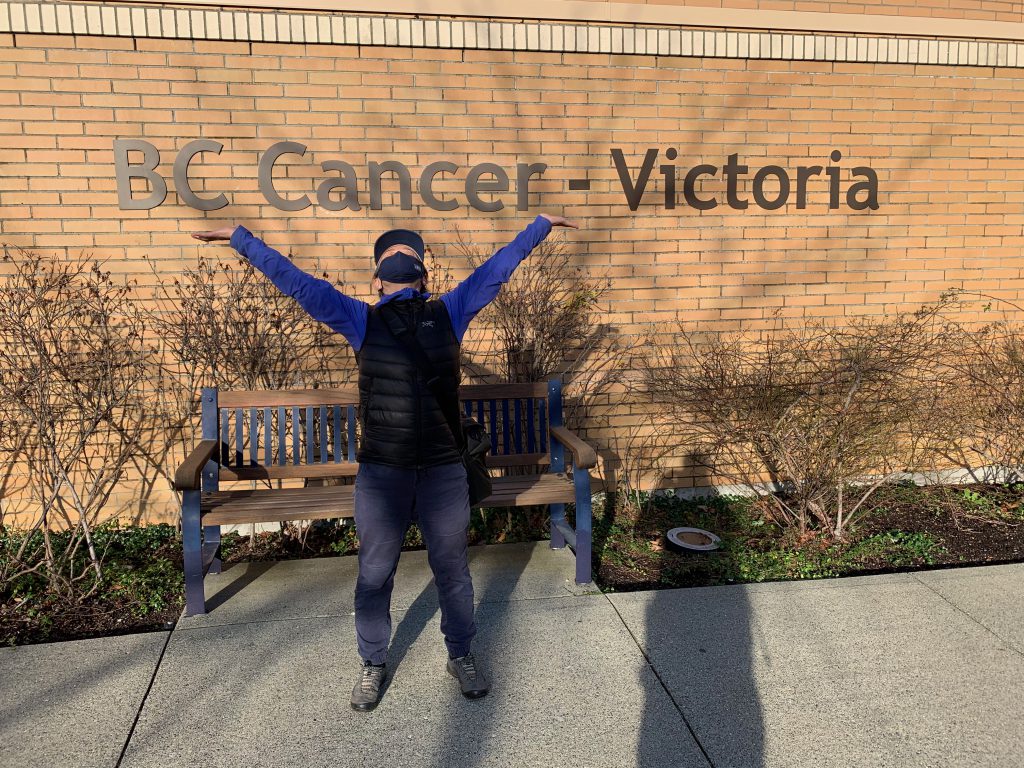 Try to imagine taking too much Gravol on a flight then not only sleeping most of the way, but also having that groggy hangover feel for a couple hours later…. that was me yesterday.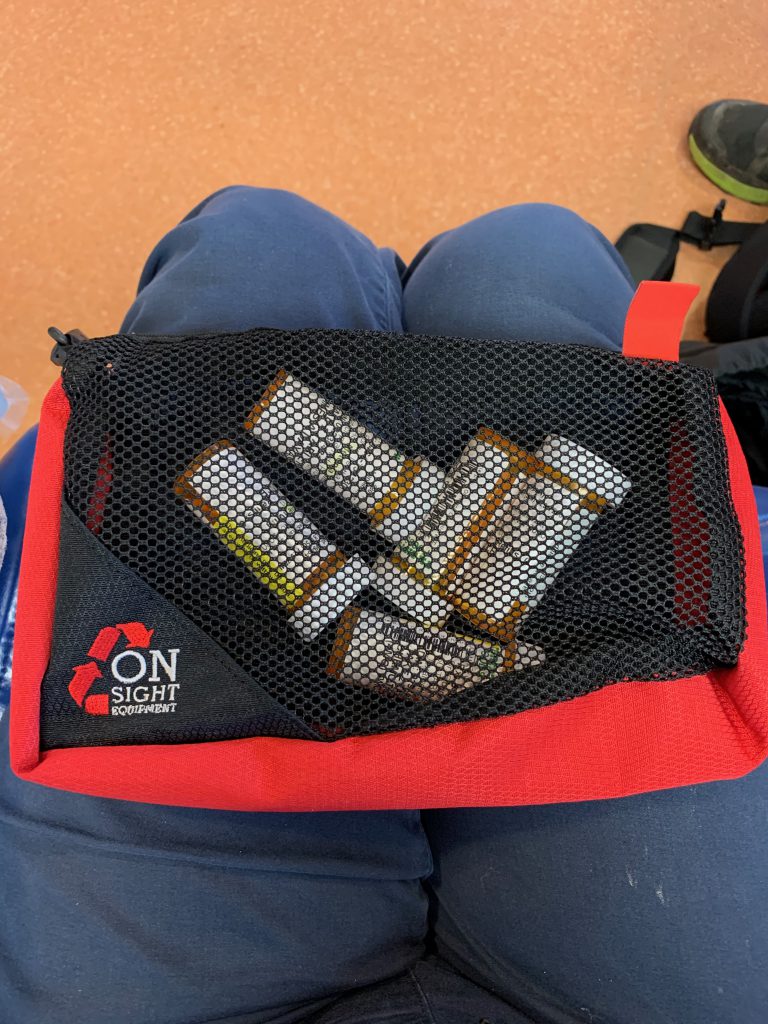 The anti-emetics (nausea) meds are working wonders and today (day 2) I woke up feeling just fine. Keeping on track with the meds schedule thanks to the schedule from the nurse, and Natasha and Andy colour-coding my meds once we got home. All of my docs and nurses have emphasized how important it is that I get at least 30 min of exercise outside daily which is a great "prescription". There's been lots of studies showing that it helps not only with the physical effects of the various treatments, but also with improved mental health. I'm sold! So Natasha, Rory and I went for 1.5 hr walk in the woods this afternoon – check! Glad to have several nearby friends who have offered to accompany me regardless of how far we manage to make it.
I've been told that two of the meds that I'm on will definitely cause alopecia (loss of hair) in the next few weeks so I went to get a wig. Of course this isn't something one should do on their own so Carly offered to come along and take photos as any good friend does. The sisters who own Lilybelle Locks (http://www.lilybellelocks.com/) made what I thought was going to be a super uncomfortable and awkward event so enjoyable.